The Londonderry Family of Mount Stewart
Report by Bob McKinley

---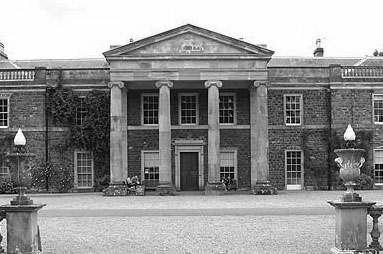 Bangor Historical Society was addressed at its meeting on February 12 by John Grace on the topic of the Londonderry Family of Mountstewart.
The Stewarts had come to Ulster in the early 1600s when land in Donegal had been granted to them. A Colonel William Stewart had later fought at the Siege of Derry. His son Alexander Stewart, who married his cousin Mary Cowan, was the first to settle at Mountstewart. One son Robert inherited Mountstewart whilst another son, Alexander, gained lands in Donegal.
In 1766 Robert married Lady Sarah Frances Seymour-Conway but she died within four years. In the 1740s the family lived in Newtownards but a sketch from 1811 showed a Mountstewart House which was approximately one third the size of the current House.
By 1850 the House was much like we see it today though with two domes over the Central Hall. Viscount Castlereagh, who became the second Marquess, was Chief Secretary of Ireland at the Act of Union in 1801, an MP for 34 years, and Foreign Secretary between 1812 and 1822.
His biggest political success was at the Congress of Vienna which was also attended by his half-brother Sir Charles Stewart, later the third Marquess. An inkstand and the Londonderry Vase were among the gifts received by Castlereagh at what cartoonists nicknamed the 'Dancing Congress'. The third Marquess rebuilt Wynyard Hall in Durham, developed Londonderry House in London, built Garron Tower near Glenarm and extended his coalmines near Seaham.
Later the fourth Marquess built Scrabo Tower as a memorial to the third Marquess. The famous Londonderry tiara and jewels in the Victoria and Albert Museum were worn by Theresa, the wife of the sixth Marquess. Lady Edith, the wife of the seventh Marquess, loved to entertain and welcomed people at the head of the grand staircase at Londonderry House.
Her husband Charles was Air Minister in the 1930s and had a landing strip and hangar at Mountstewart.
John Grace also referenced the work of the tenth Marquess and the current developments in refurbishment at the House. Don Patterson proposed a vote of thanks